Private
I am on my way home from my latest trip to Mexico.
Friday afternoon I went on a walk. On my way back to the desert village where I was staying (and where we used to live), I got to feeling quite warmed up by the sun. Thankfully, the course I was charting took me by an irrigation pump close to town.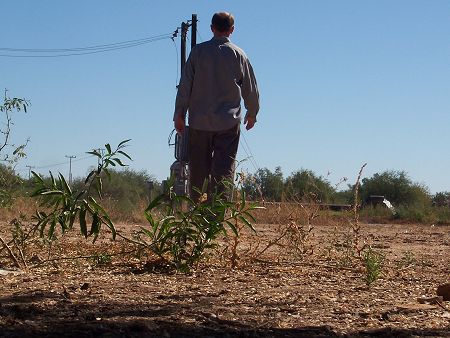 Here is the same place from a different angle and closer up.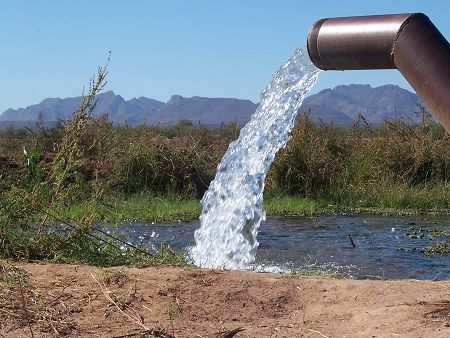 Well, I felt hot enough and it looked inviting enough . . . .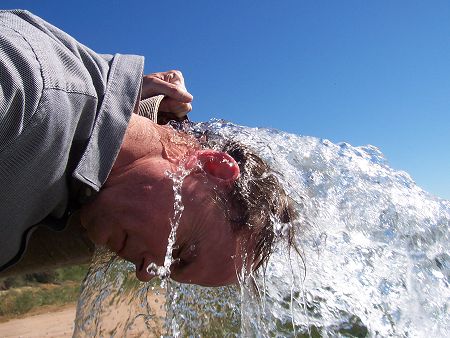 Ahhhhhhhh!
If you haven't yet, you ought to try that sometime.
Posted from a Super 8 Motel in Tucson, Arizona