Private
Every summer (for the last eight?!), we try to get down to the mid-Willamette Valley to take rides with Russell in "his" bale stacking outfit.
We almost missed it for this season.
But after lunch yesterday, Ruby and Andrew and I took off.
Here are eleven photos I took.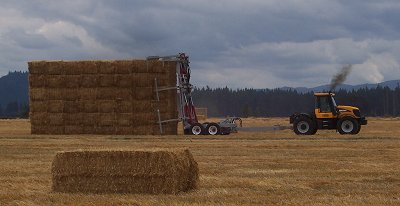 Russell hitting the "gas" to pull away.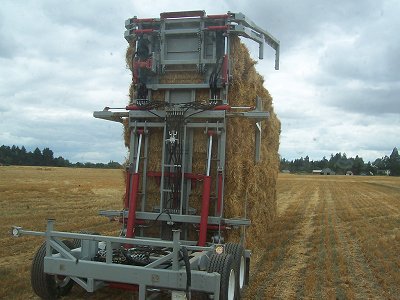 Backing up to and releasing a load at a stack in the field.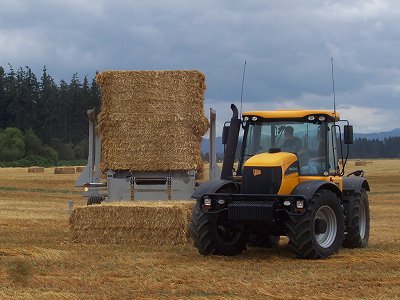 Andrew running the Bale Chaser for the first time.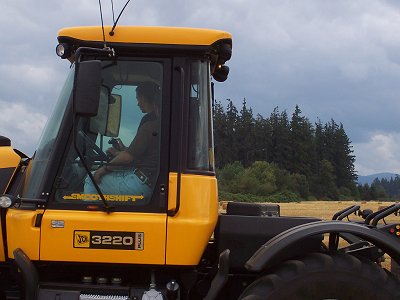 Russell riding as instructor and shot-gunner.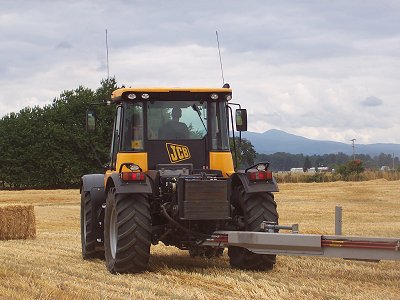 First load dumped, Andrew heads off for his second (and last) load.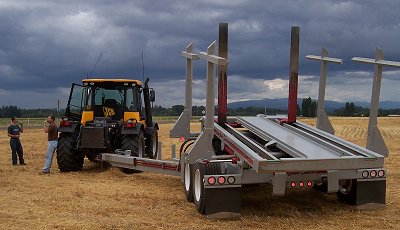 They've caught up to the baler, so they came over for the Mountain Dews we brought.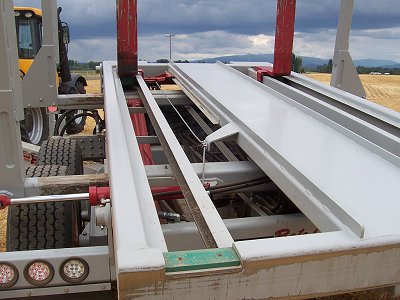 View of the Bale Chaser from behind.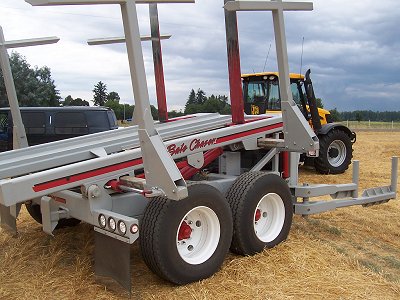 Now look at it from the back right.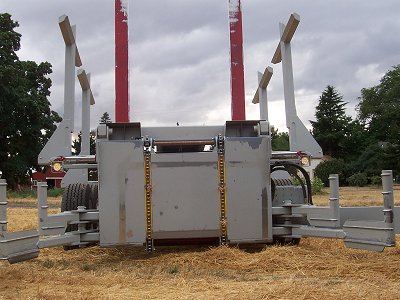 Here's what a bale "sees" just before getting caught.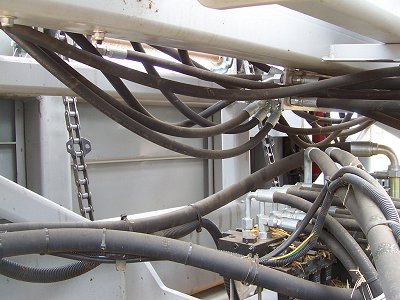 Hoses everywhere under the Bale Chaser "deck"!
That's fantastic equipment.
And Russell is "famous" in that part of the Willamette Valley for his stacking skills and speed. I hope he's unlike his Pappy and doesn't let it go to his head.
And I think it would be neat if Andrew could land a job next summer, running the second Fastrac and stacker. He would be 16 years old then, just like Russell was (as I recall) when he started.
I'm glad Andrew got earlier experience running a different kind of stacker for his brother-in-law Luke Mullet. Thanks, Luke, for teaching him how to run your equipment and then trusting him to use it!
Oh, one other note: I think in earlier comments here and/or elsewhere, I identified the bales in the photos above as 500-pounders. They're actually half-tonners (ie, 1000-pounders). And those Bale Chasers handle a load of twelve with amazing ease.