Way back in 1983-1987, we used to live in the town, in this little house: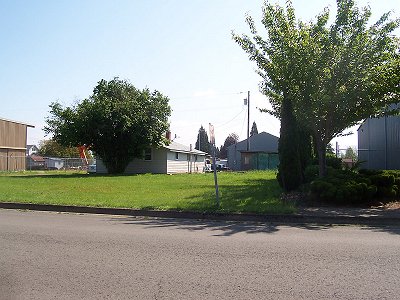 Since it's in the Industrial Park, I'm kinda surprised it's still there and in use as a private residence. In fact, the mailbox I put up is still there, now in rusty glory: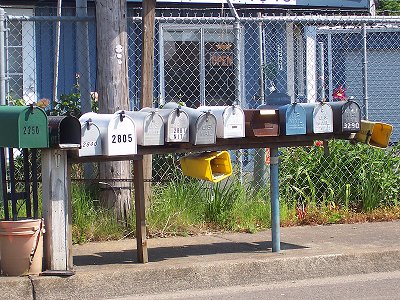 They've got a nice park. Maybe our family will go there for a picnic this summer: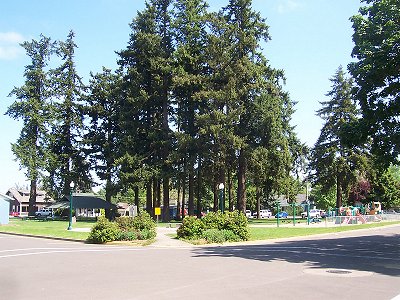 Ruby and I were in Hubbard this morning on a little Let's Get Reacquainted expedition.
Here's the water tower, as seen from close to the Kennedy Brothers real estate office on Front Street: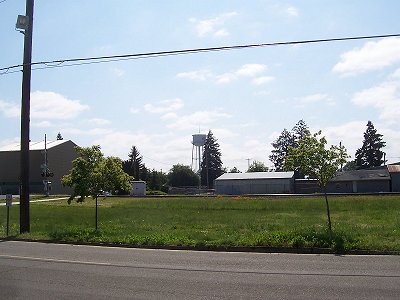 And here it is again, shot out the car window as steered with the other hand and didn't watch where I was going (for just a little bit, of course!):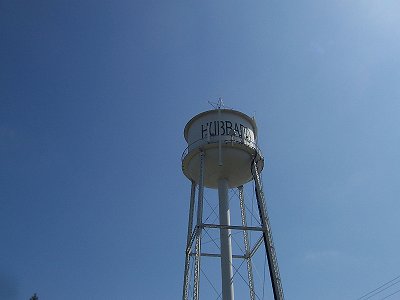 Here we are going south on Highway 99E, riding behind our Honda's cracked windshield: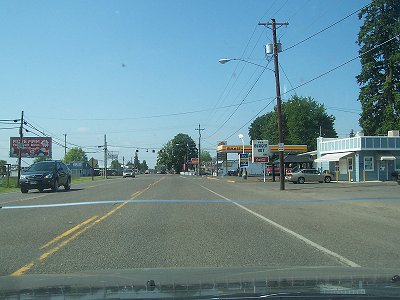 And now we're headed home, going East out of Hubbard on Whiskey Hill Road: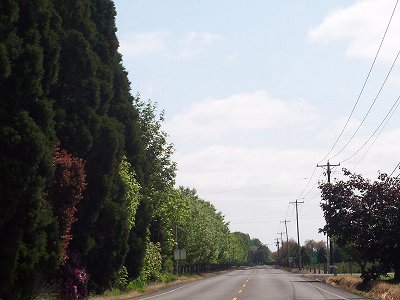 Our home church — Hopewell Mennonite Church — is roughly two miles out of town down this road.
Nice town, Hubbard is.
Oh, do you know how many churches are in town?