Here we are at our reception in Harrisburg, Oregon: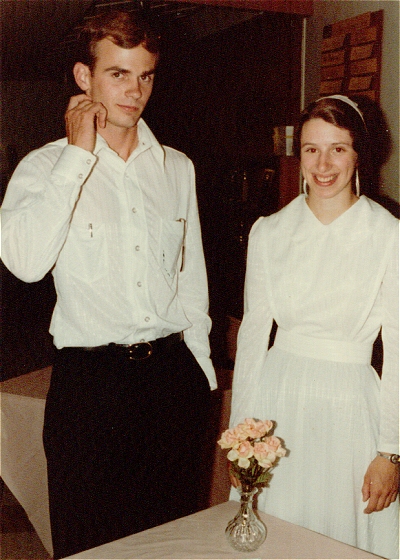 Here we are after exiting the ceremony at Harrisburg Mennonite Church: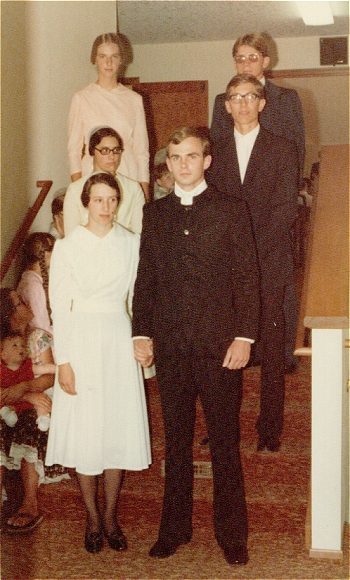 And since we don't take pictures during church services, our photographer gave us this artist's conception: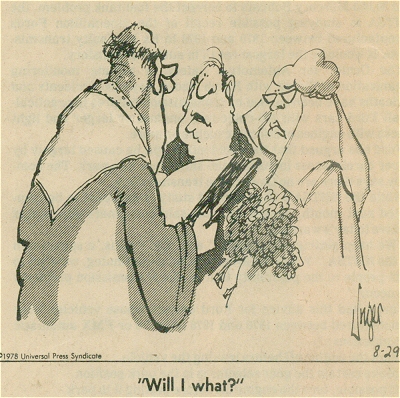 No, Wilbert Kropf didn't look like that preacher. At all. Not in the least bit. Not even at that angle. (Now sit down and don't argue about it.)
Disclaimer: This didn't happen very recently. 😯
PS: Harrisburg didn't have a Facebook page back then. Come to think of it, nobody did.