Early this morning, I sat in the kitchen, propped — elbow on table, chin in cupped hand. I stared, unfocused, out the window. Thinking. Remembering yesterday…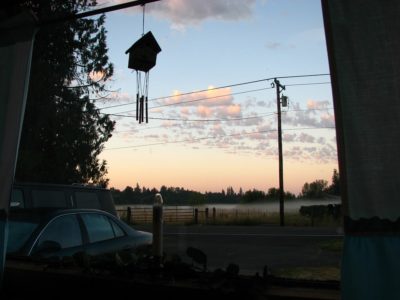 Late yesterday afternoon. Barely Wednesday in the week. Rocking news upon shocking news.

A friend in our congregation left this life. A friend to our congregation fell backward into a service pit, breaking his hip and fracturing his back. A third friend in our congregation learned of his brother's terminal brain tumors. A fourth friend, just recently of our congregation, was diagnosed with breast cancer.

Four cases! Far more than that many friends! All since early Monday morning!

An overwhelming sense of creeping sadness. Of deep ache.

And my wife and I struggling with our own health issues.
So now it was early this morning. I had just read the first 11 verses of Psalm 34. Here, read them…
I will bless the Lord at all times: his praise shall continually be in my mouth.
My soul shall make her boast in the Lord: the humble shall hear thereof, and be glad.
O magnify the Lord with me, and let us exalt his name together.
I sought the Lord, and he heard me, and delivered me from all my fears.
They looked unto him, and were lightened: and their faces were not ashamed.
This poor man cried, and the Lord heard him, and saved him out of all his troubles.
The angel of the Lord encampeth round about them that fear him, and delivereth them.
O taste and see that the Lord is good: blessed is the man that trusteth in him.
O fear the Lord, ye his saints: for there is no want to them that fear him.
The young lions do lack, and suffer hunger: but they that seek the Lord shall not want any good thing.
Come, ye children, hearken unto me: I will teach you the fear of the Lord.
Beautiful!
Well, like I said, I was staring out the window, in thought, in memories.
I remembered this: Strength from the Almighty.
Then I remembered this: Fog, Fog, Burn Away!
And I realized the fog I was presently seeing was below me. Just like my mental, emotional fog is below the Father. But not only that, He is with me in the fog. And He feels my mental, emotional infirmities with me. And don't forget the Son, using His light to somehow add beauty to the fog below and the clouds overhead!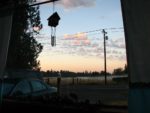 "The fog…below."
Does that thought make sense to you? If so, I'd be pleased to read your explanation of it in the comments below.