As I understand from two different news sources, Timo was sentenced today to time served plus one year of probation. As far as I know, he has been released by now.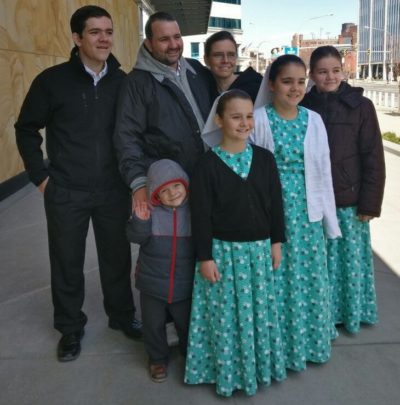 Timo Miller Family (201_?)
An American missionary to Nicaragua has been sentenced to time served plus one year of probation for helping an ex-lesbian flee the U.S. with her child seven years ago.

Timothy Miller, also known as Timo, had entered a guilty plea in November on a charge of charge of conspiracy in international parental kidnapping for purchasing plane tickets for Lisa Miller (no relation) and her daughter to fly from Canada to Nicaragua, and then helping them find refuge in the country.

[…]

Timothy Miller lives in Crossville, Tennessee, but conducts missions work in Managua, Nicaragua. He was facing 12 to 18 months in prison for helping Lisa Miller, but U.S. District Judge Richard Arcara decided to spare him additional incarceration since he had been held for several months in Nicaragua.

Arcara also noted that Miller has been cooperative with investigators who are searching for the mother and daughter.

"There has been so much collateral damage," Arcara said of the three men that have been charged in the case, according to the Buffalo News. "I see some basically wonderful people making some bad decisions and getting entangled in this mess."

Timo Miller's attorneys had asked for leniency in the sentencing since he had already spent eight months behind bars.
"He's done some real hard time.
Nicaragua does its justice differently."
-Jeffrey A. Conrad, defense lawyer
The Buffalo News
May God be praised. May His kingdom grow. And may adversaries in this case become brothers and sisters in Christ.