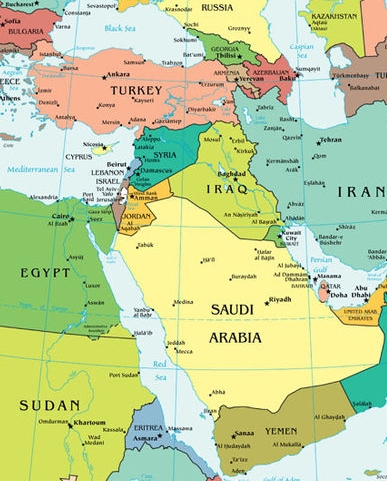 RISE OF ARAB ARMY
I saw that headline on the Drudge Report early this morning. He linked it to an LA Times story that includes this quote:
Egypt's President Abdel Fattah Sisi endorsed the creation of a joint military force to defend Arab nations.

Sisi said the Arab world was at a critical crossroads and facing unprecedented difficulties.
If Israel's Arab neighbors get a "good thing going" with their joint military efforts in Yemen…
And if Israel's Arab neighbors see the American Administration's growing hostility toward Israel…
And if Israel's Arab neighbors perceive American weakness in relation to Iran…
And if Israel's neighbors imagine a shift in America's long-standing commitment to Israel, her secrets, and her security…
And if Israel's neighbors take literally the American threat to abandon Israel at the United Nations… Read it all