The US Department of State updated its Mexico Travel Warning on Tuesday, August 22, 2017.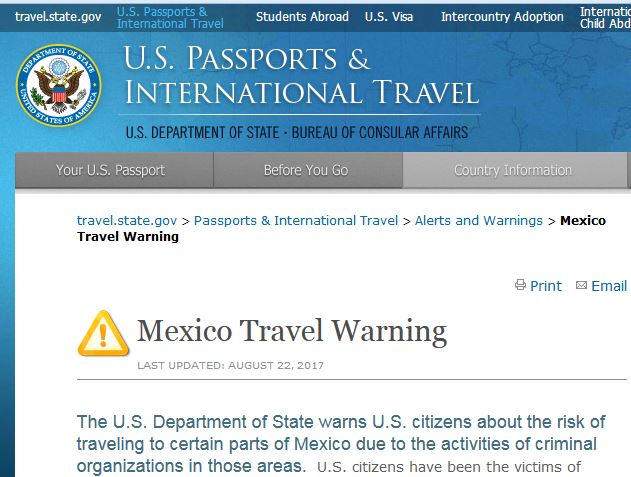 The U.S. Department of State warns U.S. citizens about the risk of traveling to certain parts of Mexico due to the activities of criminal organizations in those areas. U.S. citizens have been the victims of violent crimes, including homicide, kidnapping, carjacking, and robbery in various Mexican states. This Travel Warning replaces the Travel Warning for Mexico issued December 8, 2016.

For information on security conditions in specific regions of Mexico, see our state-by-state assessments below. U.S. government personnel and their families are prohibited from personal travel to all areas to which the Department recommends "defer non-essential travel" in this Travel Warning. As a result of security precautions that U.S. government personnel must take while traveling to parts of Mexico, our response time to emergencies involving U.S. citizens may be hampered or delayed.