I wonder which disciple this was (and more importantly, why he asked this):
"And it came to pass, that, as he was praying in a certain place, when he ceased, one of his disciples said unto him, Lord, teach us to pray, as John also taught his disciples" (1).
This morning I am impressed by the brevity of Jesus' lesson.
I'm also struck by the lesson's points of focus:
Remember our relationship with God.
Declare God's greatness and holiness.
Promote His kingdom.
Surrender to His will.
Request sufficient-to-the-day satisfaction of basic needs.
Recognize our sin and ask His forgivness.
Have a forgiving heart.
Ask for victory over evil.
Such little and so brief focus on my own needs and desires, eh?!
Oh to pray with a growing consciousness of God, His kingdom, and His righteousness!
And to live that way also!
On that last item on the list: I know my own weaknesses, so pray, Mark! For watchfulness, for carefulness, for strength, for courage, for determination, for victory.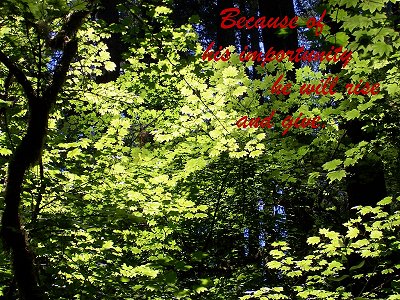 from Luke 11:8
A little bit more from Luke 11: Pursue What You Need