"The works of the Lord are great, sought out of all them that have pleasure therein" (2).
"His work is honourable and glorious: and his righteousness endureth for ever" (3).
"He hath made his wonderful works to be remembered: the Lord is gracious and full of compassion" (4).
"The works of his hands are verity and judgment; all his commandments are sure" (7).
"They stand fast for ever and ever, and are done in truth and uprightness" (8).
God works.
God is at work.
But what's with the title? It suggests that I can somehow do God's work.
I can!
Well, a little bit of it, anyway.
"For we are labourers together with God" (1 Corinthians 3:9).
Wow!!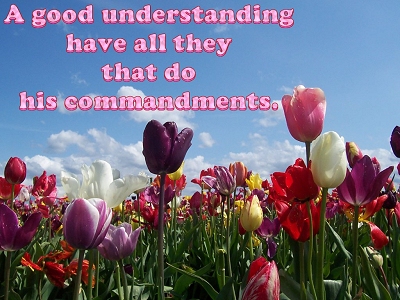 from Psalm 111:10
A little bit more from Psalm 111: Whole Heart Praise