Reading:
Proverbs 11:22-31

"As a jewel of gold in a swine's snout, so is a fair woman which is without discretion" (22).
That's how God sees her.
That's how I want to see her.
She who uses her beauty to draw attention to herself is misusing her beauty.
She who enhances herself physically in an effort to increase her beauty and appeal succeeds in diminishing her inner charm and attractiveness.
May God bless the women who cultivate a modest, discreet spirit.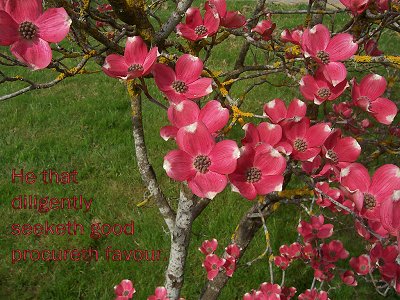 from Proverbs 11:27
A little bit more from Proverbs 11: Made Fat