Private
Reading:
Proverbs 3:27-35

Sometimes — oftentimes, it seems — we humans take personally a wrong (real or imagined) done against another. Even though no harm has been done to us, we take personal offense. We may feel insulted, angry, hurt, bitter, and/or who knows what else. We may even enter into a conflict that is not our own at all.
I thought of that when I read verse 30 this morning:
"Strive not with a man without cause, if he have done thee no harm."
I thought of a woman who got very angry with me even though I had done her no wrong. She ended up entering into strife with no personal cause at all.
I see that quite clearly. Just as I see that obeying this verse would have helped her avoid problems for herself as well as would have helped her avoid causing further problems for others.
Alas, I don't see matters quite as clearly when I am the one taking up somebody else's offense.
Let me see clearly the next time I'm inclined to strive with somebody without cause!
God calls His people to graceful, godly peacemaking — not to angry meddling and strife.
I want to be a peacemaker!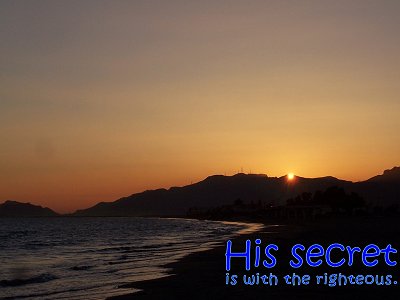 from Proverbs 3:32
A little bit more from Proverbs 3: Are They Blessed in My House?