Reading:
1 Kings 19:11-18
No, I don't think God was quite so casual in speaking to His prophet — but maybe that way of putting it brought you here.
Anyway, God's question for Elijah, as recorded in the second half of verse 13, echoed in my heart:
"And, behold, there came a voice unto him, and said, What doest thou here, Elijah?"
Yeah, Mark — Whatcha here fer?
In that Elijah's case, I take the question and the circumstances to suggest that Mr. Prophet should have been elsewhere.
Maybe in my case, the question is merely intended to provoke a review of what I'm up to here and for what purposes.
Because if the question for me really means I should be elsewhere, that's a problem. I don't know where else I'm supposed to be.
(Though I think I would like to be serving in Mexico again. Shhhh!)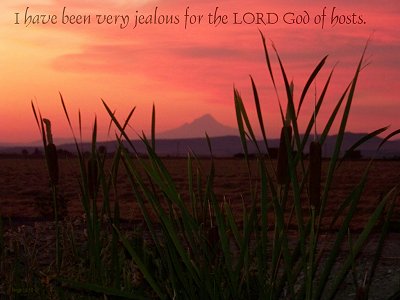 from 1 Kings 19:10