Private
For millennia, a given family name has been very important. Those who bear that name are generally expected to give a good account of themselves lest they bring reproach on the family name. I think of that as I consider part of Isaiah 43:1 — "I have redeemed thee, I have called thee by thy name." Having been chosen and redeemed by Him, ancient Israel bore His name. How often they brought reproach on themselves and on His name! That would surely qualify as one way of taking His name in vain. We too bear His name. Let's not do so in vain. Let's hold it fast so that He is not ashamed to be called our God.
How careful am I not to profane God's Name?
How unfortunate that His people who bear His name can be so careless with His reputation! Oh, we wouldn't go out and deliberately launch a smear campaign against Him. And of course we wouldn't go around gossiping about Him and inventing any kind of slander about Him. God forbid! Even so, we Christians (just like the Israelites of old) have been guilty of besmirching His name. Do you know how we do such a dastardly thing?
When we fail to live up to His character we are walking in the same sandals as those idolatrous, backsliding Israelites. When God's children do not reflect the character of their Father, they trash His reputation. It happened millennia ago; it happens today.
Remember, as children of God, we take the name of Jesus with us. Let's treasure it. Let's handle it with prayer!
"A new heart also will I give you, and a new spirit will I put within you: and I will take away the stony heart out of your flesh, and I will give you an heart of flesh. And I will put my spirit within you, and cause you to walk in my statutes, and ye shall keep my judgments, and do them" (Ezekiel 36:26,27).
I love that! He equips His people to please Him!
(Excerpted and adapted from A Restored Relationship and God's Future for Israel, long-ago writings of mine.)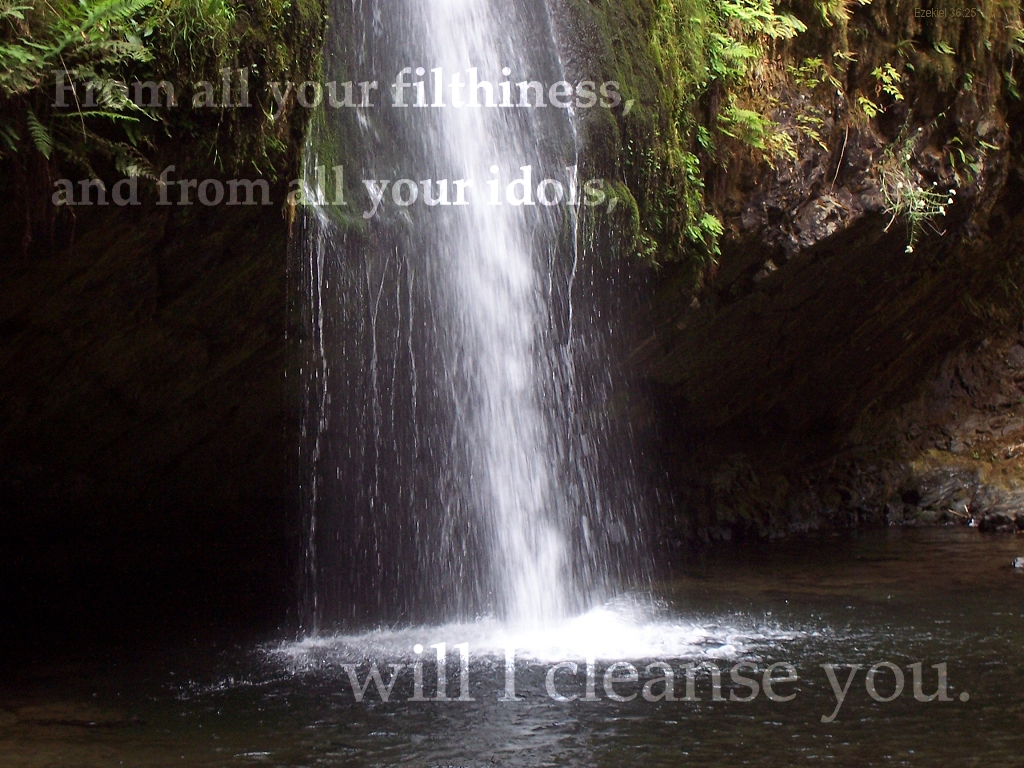 Reading:
Ezekiel 36:22-32