Private
Private
Reading:
2 Peter 2:1-3
Chapter 1 ends with this declaration about the revelation and inspiration of the prophetic Word: "For the prophecy came not in old time by the will of man: but holy men of God spake as they were moved by the Holy Ghost" (2 Peter 1:21).
Despite that amazing revelation of the character and mind of God through His holy men, false prophets brought in contrary perspectives. Turning from truth, the people chose destruction…and those who should have lived by the revealed Word caused it to be blasphemed instead:
But there were false prophets also among the people, even as there shall be false teachers among you, who privily shall bring in damnable heresies, even denying the Lord that bought them, and bring upon themselves swift destruction.
And many shall follow their pernicious ways; by reason of whom the way of truth shall be evil spoken of.
And through covetousness shall they with feigned words make merchandise of you: whose judgment now of a long time lingereth not, and their damnation slumbereth not.
"That was then," Peter tells each reader. "Beware of the coming false teachers among you!"
They slip in and among God's people, under the radar, skirting along the edges of the main stream. (Think "parachurch"?)
They entice and beguile and mislead with finely crafted words and well-turned ideas.
They drive in destructive heresies (sectarianism, schisms, divisions).
They even come to the place of the denying the Lord who ransomed them. They might not teach it directly or brazenly, but they de-emphasize and pass over God's Passover Lamb. They substitute their words for His. They are the anti-Bereans.
They draw after themselves and their destructiveness many — the careless, the weak, the malcontents, the gullible, the ungrounded, the immature, the lambs, the rebels, the distracted.
God will judge these destructive false teachers and destroy them. Surely. Certainly. Suddenly.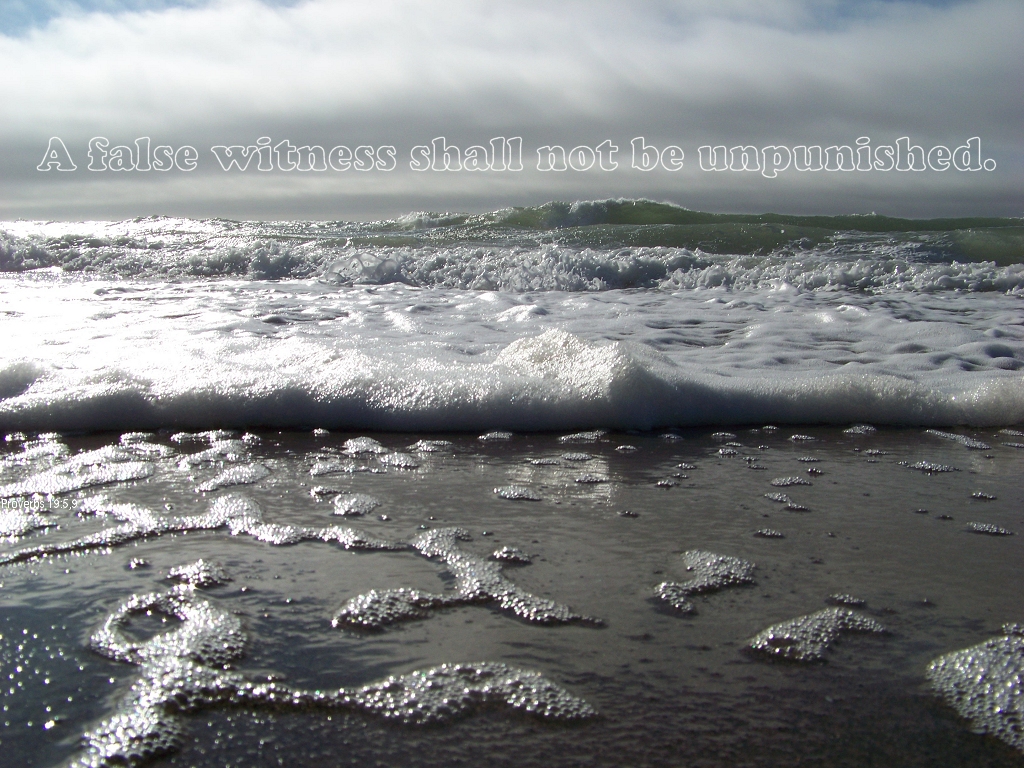 Meanwhile, who will be so in tune with God so as to discern who they are and what they are doing? Who will reach out redemptively to them, showing them their error and peril, urging them to turn again to the Lord who redeemed them? And failing in that, who will expose them, countering them with the way of truth and the revealed prophetic Word?
As one who thinks and studies a lot, who writes much, and speaks plenty, I am also warned in these few verses to be very careful about my own heart and mind. About my own focus. About my own direction. About my own soundness and faithfulness in teaching.
Now let me explain why I added Destructive to the front of the post title and wove the idea into my post… Peter used the Greek word apoleia four times in these three verses. And the KJV translators saddled us with multiple English renditions of it:
damnable (v1)
destruction (v1)
pernicious ways (v2)
damnation (v3)
In his famous concordance and dictionary, James Strong assigned G684 to apoleia. He told us it means "ruin or loss (physical, spiritual or eternal)." The KJV translators most often (13 times out of 20) rendered it perdition or destruction.
May God deliver us from apoleia!
I dedicate this post to Lyle Kropf of Berean Mennonite Church in Arizona (formerly in Phoenix, now in Wickenburg). Brother Lyle has been a faithful watchman against false teachers in the church (and parachurch). Is he always accurate in his discernment? Of course not. Is he always perfect in his approach? Of course not. But he is a learner. I honor him here in secret. I bless him and thank him. I am deeply in his debt. May I and his sons be like unto him in these things, only more so. Amen.