Reading:
2 Peter 1:5-7
And beside this, giving all diligence, add to your faith virtue; and to virtue knowledge;
And to knowledge temperance; and to temperance patience; and to patience godliness;
And to godliness brotherly kindness; and to brotherly kindness charity.
My Spanish Bible punctuates verses 3-7 as one sentence. So here you have my translation of the beginnings of verse 3 and verse 5:
As all things that pertain to life and piety have been given to us by his divine power…
you also, putting forth all diligence for this very thing, add to your faith virtue…
Since God has done and continues to do His part in working in me by His divine power, I ought to do my own part very diligently. I don't know what all the truths and implications are in all that adding I'm supposed to do, but I'm certain of this: I must grow in Christ.
When I yield to God's divine power at work within me, I have no interest in careless stagnation or self-satisfied complacency. One natural result of God's ongoing work surely must be an increasing desire to be like Jesus, to "grow in grace, and in the knowledge of our Lord and Saviour Jesus Christ" (2 Peter 3:18). (Hey, there's that expression I pointed out yesterday morning!)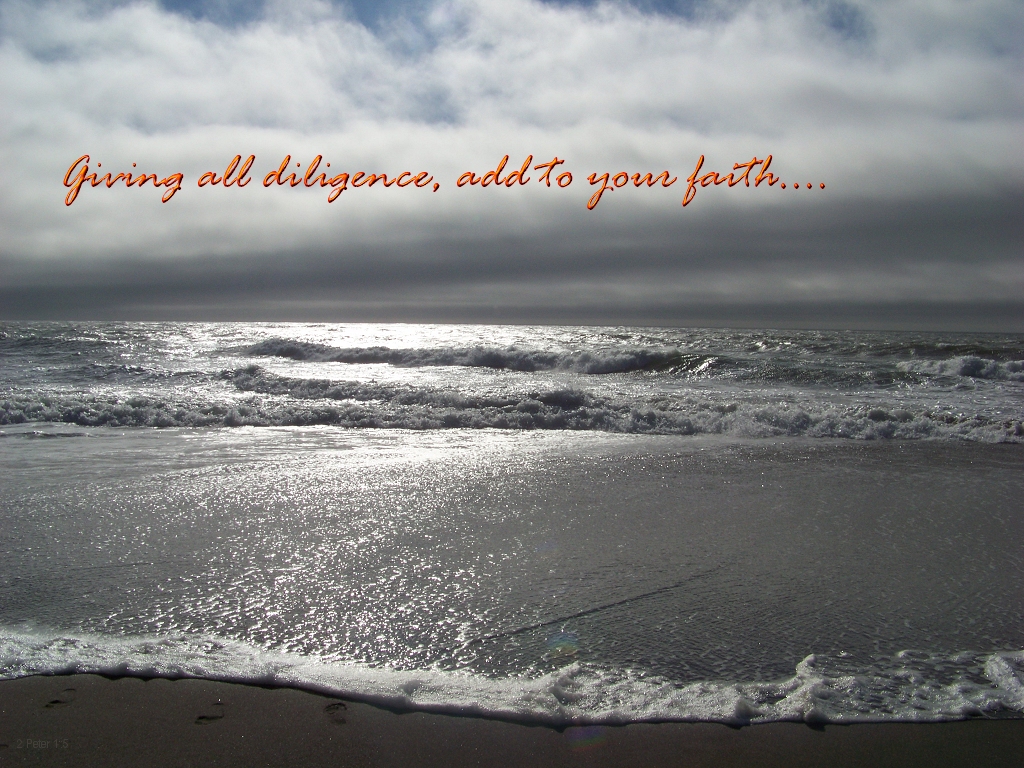 But how am I to do this diligent, methodical, purposeful adding? Now that I have attained to faith in Jesus (verse 1), I am to energetically endeavor to furnish it with…
virtue
knowledge
self dominion
endurance
piety
brotherly affection
charity
But how? How do I do that adding (Greek: furnishing, supplying, contributing)!
What say you?