Private

CAPTURED!!! The hunt is over. The search is done. The terror is over. And justice has won. Suspect in custody.

— Boston Police Dept. (@bostonpolice) April 20, 2013
Following an intense manhunt that caused chaos in Massachusetts and riveted the rest of the nation, law enforcement finally captured the second Boston Marathon bombing suspect on Friday night.

Following a short standoff in the backyard of a residence in a Watertown neighborhood, Dzhokhar Tsarnaev, 19, was taken into custody and arrested by Boston Police.
Praise God, the authorities have the young Tsarnaev! (Yes, young; he's only six months older than my youngest!)
This afternoon I prayed for Dzhokar a bit. (And for others involved.) I prayed he would be captured alive and with no further deaths and mayhem. (Yes, yes — of course he deserves to die. That's not the point of this post, OK?)
I prayed for this young fellow because The Authority — the King of Kings — still seeks for him. (Apparently, Allah presently has this alleged terrorist, aka Boston Bomber #2.)
The Good Shepherd looks for a lost lamb for whom He gave His life!
How many followers of Jesus will pray for this young man's redemption?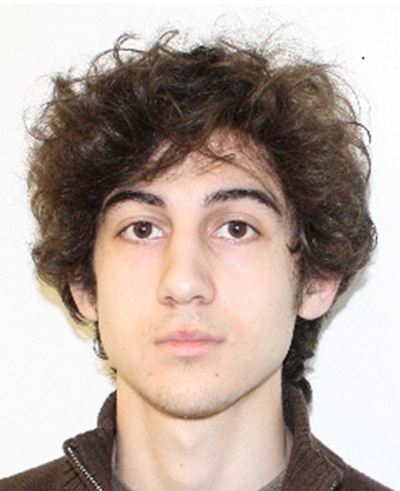 If you are a Christian, will you pray for his salvation?