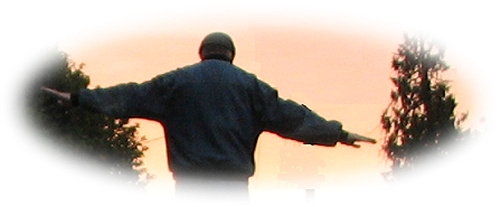 Whether walking along a train track rail or across the top of a fence, having your arms outstretched helps you maintain your balance.
Whether walking a tightrope or a wall or a rafter, stretching your arms out from your sides seems to help keep you on the rope, wall, or rafter.
Why? Or is it all an illusion?
Unaided, a person's center of balance is located just beneath their ribcage, about halfway from the ground to the top of a person's head. This means that we balance from this part of our bodies. Carrying a long pole lowers our center of balance, just as holding out our arms to the sides does. If the pole is long enough, a person's center of balance can be lowered to their knees, ankles or even the tops of their feet. A lower center of balance makes it easier for anyone to balance while walking across even a narrow rope.
To get along well in life, we need a good sense of balance — physically, mentally, socially, spiritually. So along those lines, a few random thoughts…
People have tried for too long to "balance" their secular life with their "Christian" life. (May a Christian Do That?)
Blessing God does not undo my railing against another. It won't even act as a counter balance to my evil speaking, somehow evening the score and giving me a clean slate. (Window to My Heart)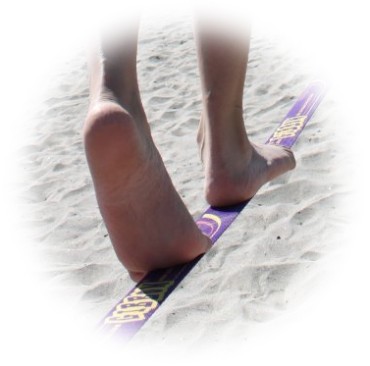 Attempting to balance guilt with sacrifice is no substitute for repentance. (A New Message Declared)
Our flesh craves the pseudo-safety and bogus balance of the middle. (Choosing to Disobey Truth)
Once enough obedience accumulates on one side of the scale, is a little disobedience tolerable on the other? (Can We Be Too Obedient?)
By the way, it seems I read somewhere that walking crouched also lowers your center of balance. That should connect with humility somehow…