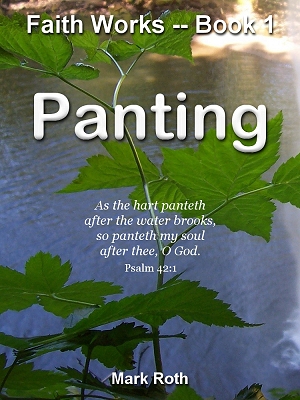 Panting (Faith Works — Book 1)
Read the Scriptures as a hart panting after the water brooks. Consider what God has for you. Commit yourself to living out His Word. My desire is that the questions and commentary herein help you in your quest for God and His living water.
Panting is all written, edited, and available for $2.99 as a pdf download or as a Kindle ebook
.
PDF Advantages
Save it on your computer.
Read it on your computer.
Print the two-page spread for any given lesson. (Of course, you can print out the whole thing as well.)
Free Previews
Naturally, I would be very encouraged and blessed if you were to purchase this helpful ebook (PDF | Kindle
). And financially benefited, too. (Yes, I wrote this to help support my family and pay my bills.)
For more background on this book…