As I prayed (briefly) this morning before reading this passage, my opening cry to God was for help in acknowledging Him in all my ways.
I so want to live each day with an ongoing, increasing awareness of Him.
I desire to live consciously in His presence!
But I fall so terribly and discouragingly far short.
Then I started reading — and in short order came to verse six:
"In all thy ways acknowledge him, and he shall direct thy paths."
What a surprise!
What an encouraging, uplifting confirmation that I had been heard!
Thank you, Lord!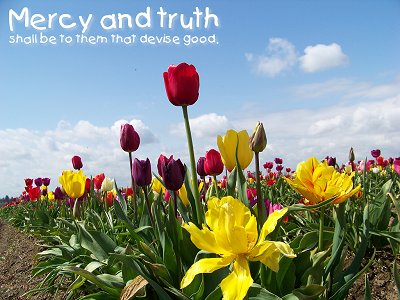 from Proverbs 3:3
A little bit more from Proverbs 3: Whom the Lord Loves