Reading:
Acts 1:1-11
He started it!
"The former treatise have I made, O Theophilus, of all that Jesus began both to do and teach" (1).
Do we get to finish it?
I don't know about that. But I do know this: I am expected to continue it. Today.
In conclusion, something I wrote some nine years ago:
Jesus came to the earth on the "most" mission of all time: the most important, the most loving, the most difficult, the most glorious, the most noble, the most sacrificial, the most useful, the most spiritual, the most effective. Without question, of everything that is positive, Jesus' mission here is the most.

I left out a very significant "most" in my list. The Lord's mission was also the most successful mission. Just before He died on the cross, He made His triumphal declaration: "It is finished." Less than fifty days later, He returned to His heavenly home, having accomplished on earth everything He came to do.

Notice, though, that according to Acts 1;1, that was the beginning! Luke refers to "all that Jesus began both to do and teach." Amazing! Do you get it?! Jesus' doing and teaching ministry here on earth was a beginning! He didn't intend for it to end when He ascended into Heaven. Oh my, no!

"All that Jesus began both to do and teach" we have the privilege of continuing. What He began while here in the flesh He wishes to continue while here in our flesh.

But the assignment is so great!

Can you comprehend the magnitude of this mission that is now ours? The "most" mission of all time has been divinely given to us to continue. How can we possibly step in Jesus' sandals and walk in His steps?! The assignment is so great!

True, but it is not too great.

You see, rather than we stepping into His sandals, He moves into our lives. Then with the Apostle Paul we can exult, "Christ liveth in me: and the life which I now live in the flesh I live by the faith of the Son of God" (Galatians 2:20).

We have received the assignment of continuing the "most" mission of Jesus, but it is not too great because "ye shall receive power, after that the Holy Ghost is come upon you" (Acts 1:8).

Let us never forget what the Sender said, "I am with you alway, even unto the end of the world" (Matthew 28:20).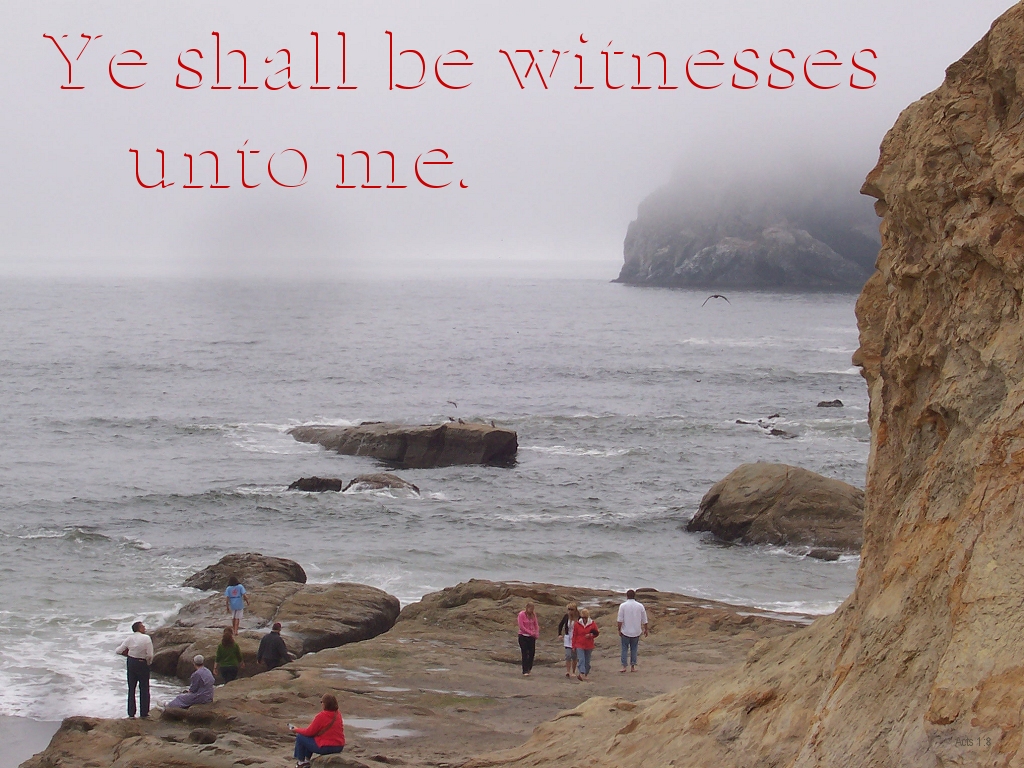 from Acts 1:8