Reading:
Hebrews 12:1-3
My morning plan does not include posting here. But when I opened my Bible program for my early morning reading, Hebrews 12:1 displayed instead of a blank screen.
Wherefore seeing we also are compassed about with so great a cloud of witnesses, let us lay aside every weight, and the sin which doth so easily beset us, and let us run with patience the race that is set before us,
Looking unto Jesus the author and finisher of our faith; who for the joy that was set before him endured the cross, despising the shame, and is set down at the right hand of the throne of God.
For consider him that endured such contradiction of sinners against himself, lest ye be wearied and faint in your minds.
This isn't some pep talk for wanna-be runners. This is encouragement for those presently running. "Let us run" is written in Greek's present active volitive subjunctive (I see in Robertson's work and, to some extent, in Strong's also) — "Let us keep on running, folks!"
Remember those in history's bleachers and time's witness stands, Mark! Those people have all run this race of godliness and holiness. Their presence up there means this race can be run down here. So…run, run, run!
Cast aside all hindrances and distractions. Give any sin and all sin the heave-ho.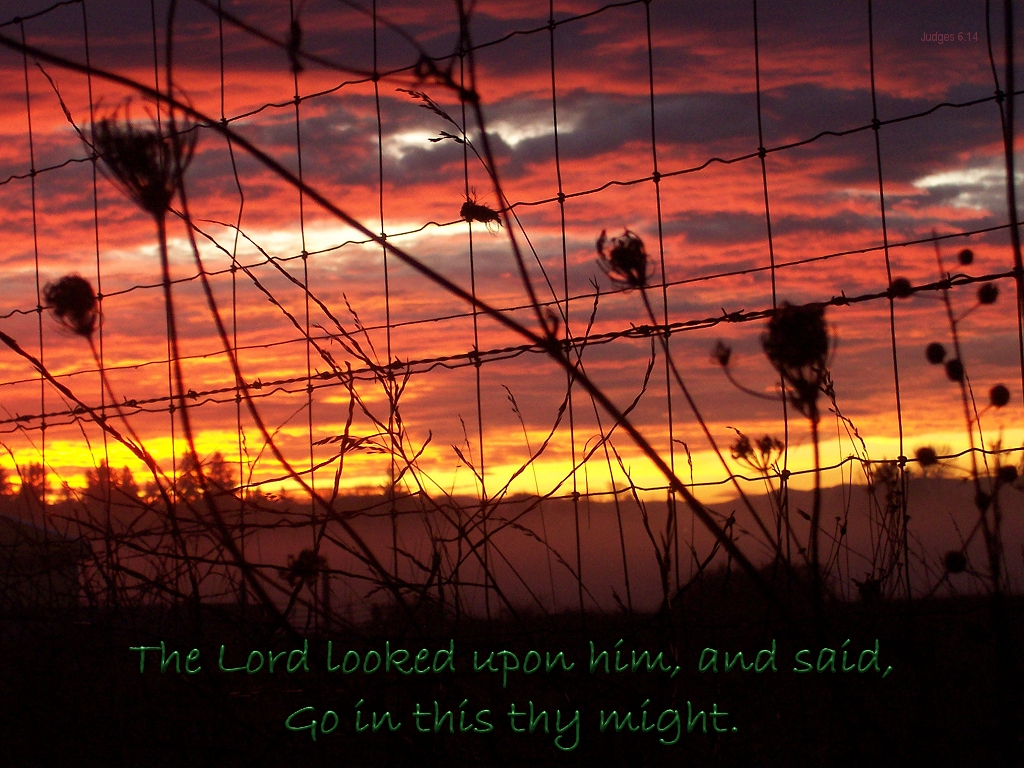 Most importantly and essentially, look to Jesus, the Ultimate Runner and Perfect Trainer. He is your power and motivation. He is your example and standard. He is your encourager and urger-on. He is your running Companion…and your objective. The race is wearying, but look to Him "so your courage doesn't tire until it faints" (my translation from Spanish).
I shall.
(Now…what did I set out to do? Oh, yeah. I was going to read Psalm 11 without commenting here because of my extra-full schedule. Scratch that plan. Then I was going to compile some stuff for CLP's Sunday School lesson here. Maybe later. Maybe even as late as tomorrow.)