Private
I'm afraid I'm too much so. But I know I'm not as much as I used to be. The Lord has certainly been taking me down from The Pedestal.
"LORD, my heart is not haughty, nor mine eyes lofty: neither do I exercise myself in great matters, or in things too high for me" (1).
Why would I want to be haughty?
When pride goes before destruction?
When haughtiness goes before a fall?
When God resists the proud?
When God hates a proud look?
When I am supposed to learn from the One who is meek and lowly?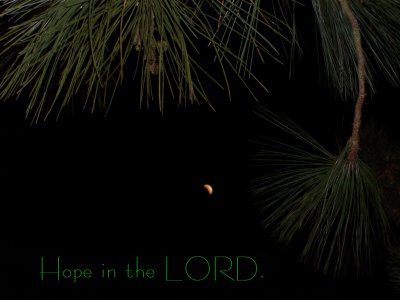 from Psalm 131:3
A little bit more from Psalm 131: As a Weaned Child?